Ladies and gentlemen would you like to know more about your pelvic floor?
One in three women and one in ten men are reported to have an issue with their pelvic floor. Everybody has one so don't let yours become a problem!
In conjunction with Positive Pilates, Cherry Baker, award winning trainer and presenter is bringing her Up Tight & Outta Sight Pelvic Floor Seminar to Cox Green Community Centre in Maidenhead.
Cherry sets out to tackle this under reported and often taboo subject with evidence, information and a good dose of humour…
Pelvic floor, what is it and where is it?
How does it work?
What do I do if it doesn't work?
How do I make it work better?
"I cannot imagine anyone was not entertained and informed by Cherry. She was brilliant. Who would think the pelvic floor could raise so much laughter whilst educating!"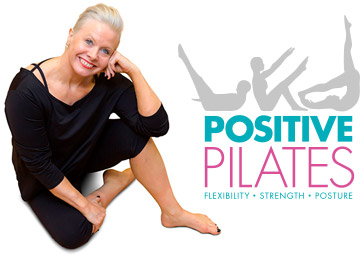 WHERE & WHEN
Cox Green Community Centre
51 Highfield Lane, Maidenhead SL6 3AX
Friday 17 February 2017
7.00pm – 9.30pm
BOOKING INFO
Limited spaces so book your place now for just £25 including refreshments. No special clothing or equipment required (your normal clothing will be fine).
Enquire Now →